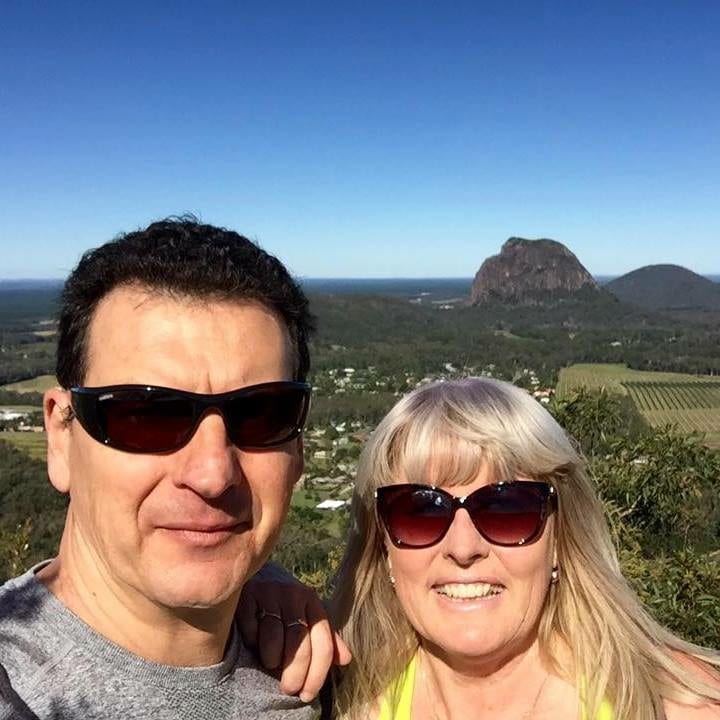 "We are the sum total of our experiences. Those experiences – be they positive or negative – make us the person we are, at any given point in our lives. And, like a flowing river, those same experiences, and those yet to come, continue to influence and reshape the person we are, and the person we become. None of us are the same as we were yesterday, nor will be tomorrow."
B.J. Neblett
Hello my name is Colin Power (Principle Podiatrist) and this is going to be a long story if you care to read the whole thing. The reward will be you get some extra details. If not, then have a look at the "Sum total of my (Professional) life" in bullet points below.
Arrived Hervey Bay end of 1986 on the back of a motorbike
Bought podiatry practice soon after and commenced 1987
The only qualified podiatrist in Hervey Bay 1987
Clinics in Hervey Bay, Maryborough and Bundaberg 1987
Fell in love with Hervey Bay and a beautiful woman
Blink of an eye married with 2 handsome boys
Martial Arts instructor certificate 2000
Masters Degree in Podiatry 2003
Health scare 2006
Left Hervey Bay to go adventuring 2011
Anglicare – Sunshine Coast 2011

Advanced Podiatrist
Lead Manual Handling trainer
Neuromuscular retraining (Tai chi classes)

Mobile Podiatry 2014
Torres Strait – Senior Podiatrist 2015 (Locum)
Metro North Hospital and Health Service – Senior Podiatrist 2016 – Dec 2019

Orthopaedic clinic
Diabetes Service
Sub-acute Hospital
Telehealth

Always visiting and planning our return
Return to Hervey Bay 2019 and start renovating a house
Re-open Power Podiatry 2020
"Life should never be reduced to Bullet Points on a page."
Colin Power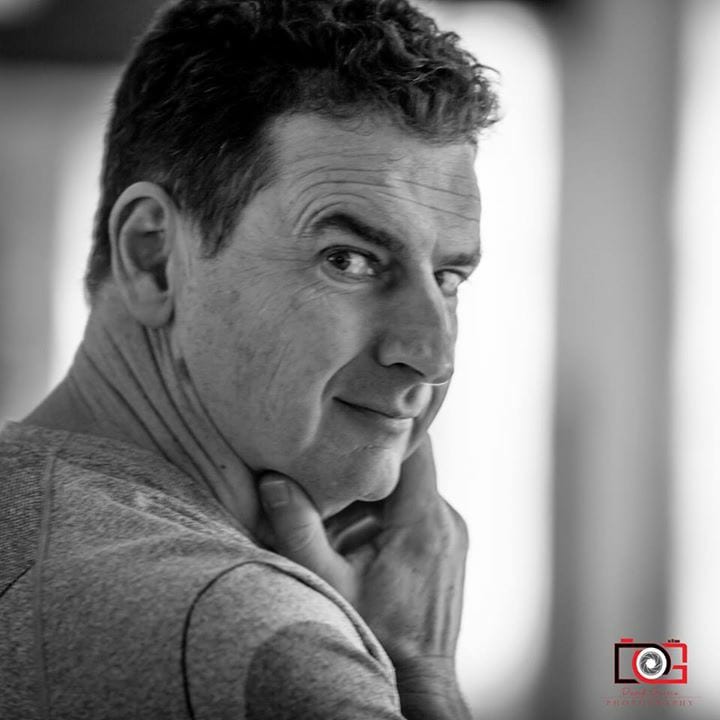 The Story of Power Podiatry
I rode into Hervey Bay on the back of a canary yellow motorbike in late 1986 to buy a part-time podiatry practice. It was so long ago we were still called Chiropodists by most people even though my qualification said I was a Podiatrist. Power Podiatry originally was not called Power Podiatry because it was against the law for a podiatrist at that time to use a business name. So I was Colin Power – Podiatrist / Chiropodist on my business cards. No corporate podiatry in those days. Eventually we became known as Power Podiatry Services and was situated at 133 Torquay Rd, Scarness for over 20 yrs.
Everyone wants to tell a success story but I have to say in the beginning I nearly starved. The main clinic was Hervey Bay and she was a much smaller town with only about 11 000 population for the whole Burrum shire. I also had a small room in the Friendlies Pharmacy in Maryborough for about 16yrs and built the podiatry service in the Bundaberg Day Therapy centre just to make ends meet. Not many podiatrists around back then but we were generally a friendly bunch and loved to catch up at conferences. I think there was less than 250 active podiatrists in the whole of Queensland in the late 80's. We were pioneers and we forged the profession together helping each other when we could. I was the spokesperson for the Podiatry Association for the Fraser Coast for more than 20 yrs.
I have many interests and I think my wife may have wanted me to have fewer midlife crises. Our boys tell me that the many different adventures made for a very cool childhood and their friends agree. I liked helping out and horse riding so I would go mustering cattle on various properties whenever possible. Our family had some great adventures helping out at the Susan River Homestead. During this country phase we also developed one of the first aquaculture facilities in the region. We built a Crayfish farm and grew Redclaw crayfish for a number of years. We supplied Redclaw to the Kingfisher Bay Resort and exported overseas to the UK and Europe. More fun was had than money was made but our sons can say they grew up on a crayfish farm.
Always in the background was my love of Martial Arts. Like most kids in the 70 – 80's everybody was "Kung Fu Fighting" and I was no different. The only difference is that in 2020 I'm still involved in Martial Arts. So my family would come along to International Martial Arts camps and join in on the fun. You find that people from all walks of life do martial arts and my children got to mix with Dr's and scientists as well as law enforcement officers from many different countries. They tell me that those memories are some of their fondest family times.
Life was grand and I was kicking professional goals as well with experience in podiatric surgery and a masters degree in podiatry under my belt. Lucky for me I had just completed some advanced podiatry training with an Anaesthetist and was very attuned to my own body when I had a health scare. As it turned out I noticed some irregularities with my heart and like a good podiatrist went to ask my GP for an opinion. Smartest thing I ever did as I was diagnosed with Bicuspid Aortic disease that had been undetected as a child. Ended up joining the zipper club and had life saving open heart surgery in 2006. I'm probably fitter now in 2020 than ever before and still participate in martial arts around the globe.
When you are presented with a life moment like a health scare you can have a few responses. I chose to go off on a professional adventure after all the dust had settled. The children had left home and my beautiful wife Lauron was always supportive of my harebrained ideas.
We started with a bit of worldly travel and then settled at the Sunshine Coast where we both took on professional roles. I became the Advanced Podiatrist for Anglicare which involved servicing the Sunshine Coast region and a lot of driving. I took on a few roles for Anglicare and became the Lead Manual Handling trainer for the branch as well as their Tai chi instructor. It was an interesting time but I got worn out from all the driving.
Next came a short stint as Senior Podiatrist on Thursday Island in the Torres Strait managing High Risk foot conditions as well as Sport medicine. Once Qld Health had me they didn't want to let go so I was asked to help them out in the Metro North region. My permanent role was in an Orthopaedic clinic to manage foot and ankle conditions. Whilst there I authored the State-wide podiatry guidelines for Dry Needling and Acupuncture and was the first public podiatrist in QLD to introduce Telehealth to this role and picked up a performance award nomination for all my effort. Because of my broad qualifications and experience I also worked in the Diabetes service (Chermside, North Lakes and Caboolture) managing complex High Risk foot conditions as well as pressure injuries in the Sub-acute Hospital at Brighton.
In 2019 Hervey Bay called us home…it was time to come back.
Older and wiser but not down and dusted just yet we looked at how we wanted to service the Hervey Bay community. To create as much work life balance as is possible in this crazy world of ours we decided to build a separate dedicated Podiatry Studio as part of our home renovation.
Air-conditioned purpose built clinic room
Separate exercise room
State of the art – Patient management system
Longer consultation times
Minimal use of Orthotics
Maximum use of hands on physical therapy

Dry Needling / Western Medical Acupuncture
Soft Tissue Therapy
Mobilisation
Neuromuscular retraining (Tai Chi based)
Power Podiatry reopened in 2020 and the adventure continues…