Podiatrist Hervey Bay
07 4112-3211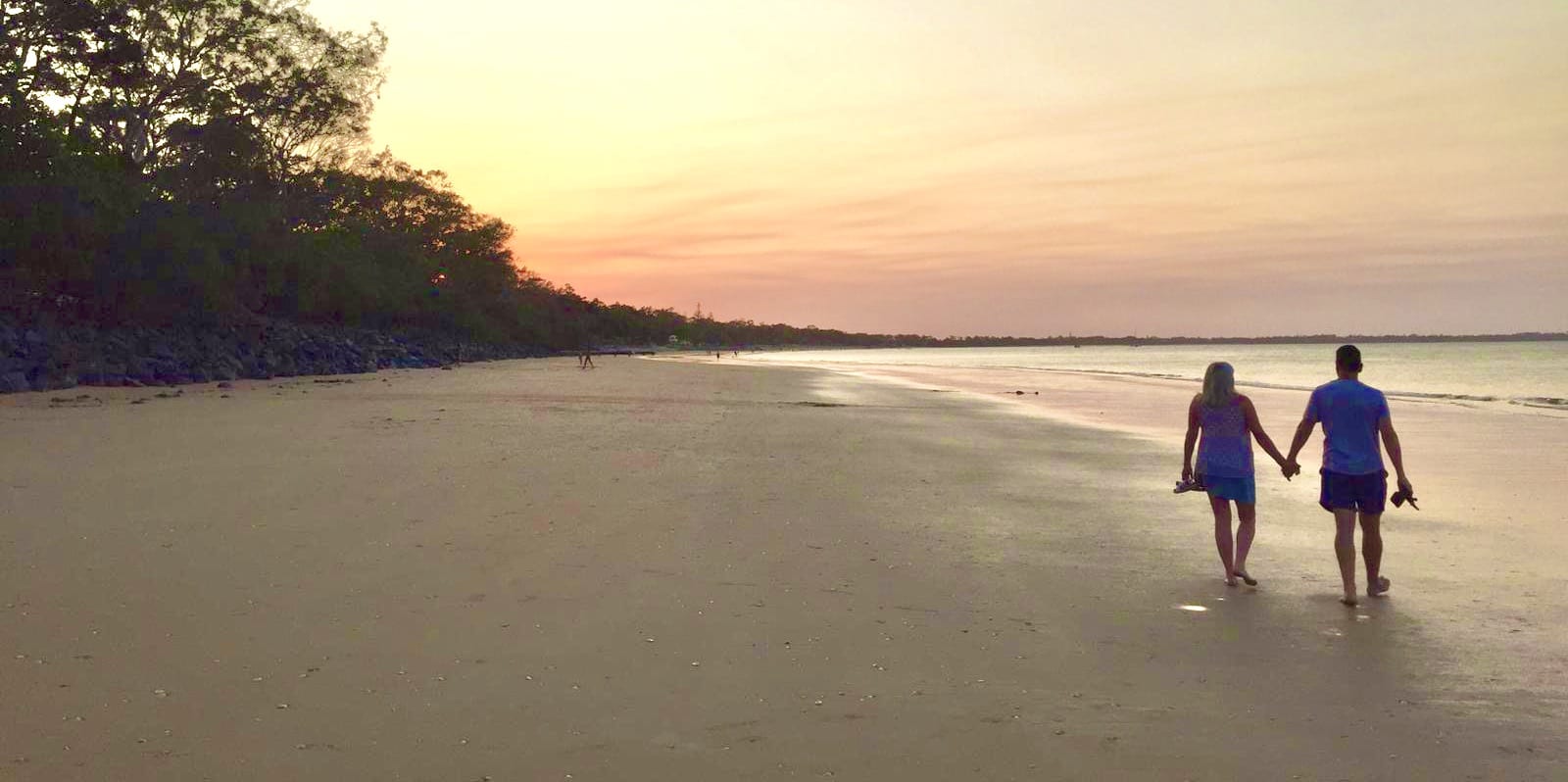 We help amazing people like you with foot & leg problems
When you search Podiatrist Hervey Bay and find Power Podiatry you know you are in the right place no matter what your foot trouble. Podiatrist Colin Power has the experience to help you whether it is something simple like toenail care or something more complicated like Heel pain.
Podiatry done differently…
They all say that but why are we so different to the others…what make us different or better for you.
Same podiatrist every time
Longer visits to discuss your concerns
Easy parking at the relaxed end of town (Torquay 4655)
Modern podiatry clinic
No pressure sales
Podiatry visit : bundle and save
Bundle your podiatry visit to save time and money. We like to give you more than you expect with your podiatry visit by bundling together what it takes to get you back to your foot healthy self. We offer longer visits so we can bundle your podiatry treatment into one visit so that every visit is value packed. If you are wondering about the cost of a podiatry visit in Hervey Bay read our guide on podiatry visit price.
Podiatry Bundle
Podiatry assessment
Podiatry education – understand more about feet
Podiatry therapy
Podiatry treatment plan that you understand
We bundle the right Podiatry treatment for you so that you know how many visits you need and what they will cost.
Hervey Bay Podiatrist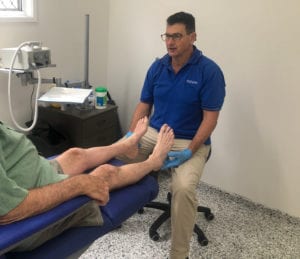 Podiatrist Hervey Bay Colin Power has the experience and hands on skills developed over more than thirty years as an industry recognised foot and ankle expert blending the best of conventional medicine and alternative therapy. He holds a Masters degree in Podiatry and is one of the few podiatrists in Australia to have endorsement for the use of scheduled medicine. He combines this with over 20yrs as a Tai chi instructor and his unique Tai chi based exercise prescriptions to speed your recovery including extensive use of therapies such as foot mobilisation, dry needling / western medical acupuncture and soft tissue massage to give you an integrated podiatry experience.
We offer a boutique Podiatry experience in our purpose built clinic where Podiatrist Hervey Bay Colin Power will be the podiatrist that assists you with your foot and leg pain. No more wondering which podiatrist you will see for your next visit…same podiatrist guaranteed every time.
You want an experienced Podiatrist Hervey Bay
You Want to be presented with Treatment Options
You Want modern evidence-based Podiatry
You Want Value
You Want Time to ask Questions
You Don't Want an Orthotics only option
Call: 07 4112-3211
Podiatry Services
Power Podiatry offers a broad range of Podiatry services to suit your needs. If you are unsure if a Podiatrist is the right person to see when it comes to helping you walk pain-free…just ask us. You can send a short message via our Contact Page and the podiatrist will respond usually by end of day.
You can have a look at our Podiatry Services Page for a full description of the services we offer or keep reading below for a brief outline.
General Foot Care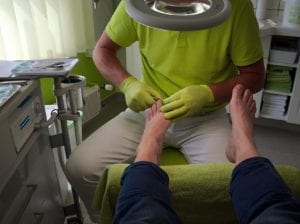 General foot care was the bread and butter of a podiatry clinic when we began. Have a chat and getting to know your patient is a nice way to spend time and come up with a plan. Our Podiatrist Hervey Bay Colin Power still provides general foot care such as toenail care and dry skin reduction. We still believe that these skills are important for a podiatrist to master before they progress to more advanced techniques. This takes time and a desire to provide optimum foot care.
Physical Therapy
Physical Therapy Vs Manual Therapy
When we talk about physical therapy it can get a bit confusing because you often here the words manual therapy used in the same way. This differs from country to country so when you search online it can be difficult to understand. Manual therapy is actually a part of physical therapy and there can be some differences of opinion on which therapy belongs where.We are going to say:
Physical Therapy
All the different types of treatment that does not involve surgery or medication. We would say exercise prescription is a physical therapy and massage is a manual therapy.
Strengthening and Stretching exercises
Manual Therapy
All the hands-on therapy that your podiatrist can use to speed up your recovery from a foot or leg condition.
Foot mobilisation
Soft tissue mobilisation
Power Podiatry offers lots of different therapies, often in combination to speed up your recovery from foot pain. If your podiatrist only wants to give you a pair of orthotics to solve your sore heel or something similar you are missing out on a lot of treatment.
So what are the therapies that your podiatrist should be offering you before they even start talking about orthotics?
To make it easier to understand let us look at some of the physical therapies (including manual therapy) your podiatrist could use to help with Heel Pain after they have done a full assessment.
Dry Needling / Western Medical Acupuncture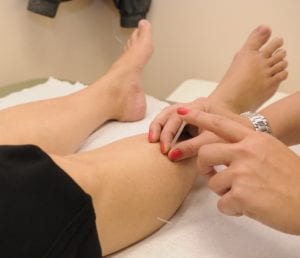 The evidence supporting the use of Acupuncture and Dry Needling varies from condition to condition when it comes to foot and lower leg pain. You can read more on our combination style of Needling at this link. Acupuncture is often used to treat all different types of pain but what about heel pain.
In treating heel pain our Podiatrist Hervey Bay Colin Power often uses a combination of Dry Needling and Western Medical Acupuncture to get the best of both treatment styles and we refer to this combination as Needling. He developed this approach whilst working in the orthopaedic clinic of a large public hospital.
Heel pain is complex but we are assuming that your podiatrist has done a full assessment and has determined that Needling will help your sore heel before discussing the benefits for heel pain.
Continuing with the Heel Pain example let us talk about what else your podiatrist could offer to speed up your recovery.
Foot Mobilisation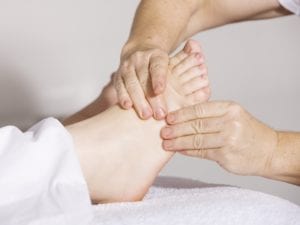 Some podiatrists make a big fuss about foot mobilisation…we like to be less showy and more practical. When we are doing your full assessment of your foot and leg we are testing the range of motion of your joints and in doing this we are testing the mobility. Often we will do gentle foot mobilising techniques if we come across a joint restriction that is suitable for mobilising. We then re-test to see the change in range of motion before recording the results. Being careful not to perform these techniques in certain situations such as severe arthritis, hypermobile feet and joint coalitions and a few others.
We find that certain causes of heel pain respond well to foot mobilisation and may require this treatment done over a few sessions.
So what else can your podiatrist offer you when you present with foot pain such as a sore heel.
Soft Tissue Mobilisation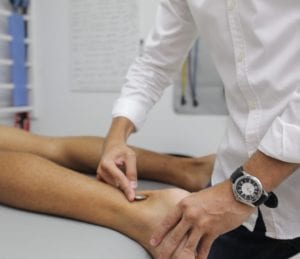 Here we work on the soft tissue that is associated with your foot pain. We use a range of massage techniques to restore the soft tissue.
Fascial mobilisation
Trigger Point manipulation
Tool assisted massage
Deep tissue therapy
After all this we may want to support all the combined physical therapy to speed the healing process and provide structural support when required. Taping may be the next step…
Taping & Strapping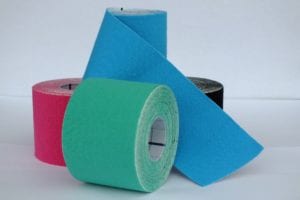 Power Podiatry provides a range of taping solutions depending on the stage of your condition. We ask about tape allergy to make sure taping is appropriate for you before we decide on what taping product to use. Some people are not suitable for taping. We select the right tape for you and discuss the pro's and con's.
Rigid / Sports Tape
Kinesiology Tape
Dynamic / Active Tape
Orthotic Therapy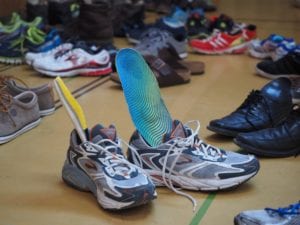 Orthotics are a very useful tool when used for the right condition. Generally your podiatrist will choose between a Customisable Off-the-shelf or a Custom Orthotic. We have put together an orthotics price guide if you are interested in the cost of orthotics.
Recent research has questioned the use of orthotics for plantar fasciitis, a common cause of heel pain. Other causes of heel pain may respond to orthotics so we need to make sure before prescribing orthotics for heel pain. Often it can be difficult determine the main cause of heel pain as plantar fasciitis may only be a minor cause. This is why at Power Podiatry we do not use Orthotic Therapy as our first line of treatment.
Customisable Off-the Shelf Orthotics
This range of orthotics is different to those found in chemists and online in two significant ways.
Professional quality and range
Your Podiatrist modifies them to your foot
If your podiatrist Does Not customise them to your foot then they are probably no better than chemist bought orthotics.
We use customisable orthotics for many patients to determine if orthotics are right for you. They provide great value especially for children that are constantly growing. They are a fraction of the cost of custom orthotics and the research suggests that they are as good in many foot conditions. They have improved significantly over the years and we are happy to use customisable orthotics as a temporary solution or permanent cost effective solution.
Custom Orthotics
Custom orthotics are for those feet that are difficult to manage with an off-the-shelf version and those patients that demand custom. We are very selective about the Labs that provide our custom orthotics. Our PodiatristHervey Bay Colin Power has hand built thousands of orthotics over the years and he knows what works and what does not.
Your Podiatrist Hervey Bay Colin Power will need to provide an impression of your foot to the Lab to construct your orthotics. There are three main ways to provide a foot image.
Digital scan of the foot
Plaster cast of the foot
Foam impression of the foot
They all have pro's and con's and we have used all methods. We still prefer to do a plaster cast of the foot due to the manipulation that we can do to provide a more comfortable orthotic. This then gets scanned and the image digitally manipulated further as part of the process to provide a custom orthotic.
The big disadvantage of custom orthotics is the cost…
Which Podiatry treatment is right for You?
Power Podiatry your trusted Podiatrist Hervey Bay tailors your treatment plan to You. We want to be guided by your experience of what works for you and what doesn't. Often our patients have been around the treatment merry go round and we understand that you may not want to try something that didn't work for you in the past. We promise to listen…
Podiatrist Hervey Bay
07 4112-3211