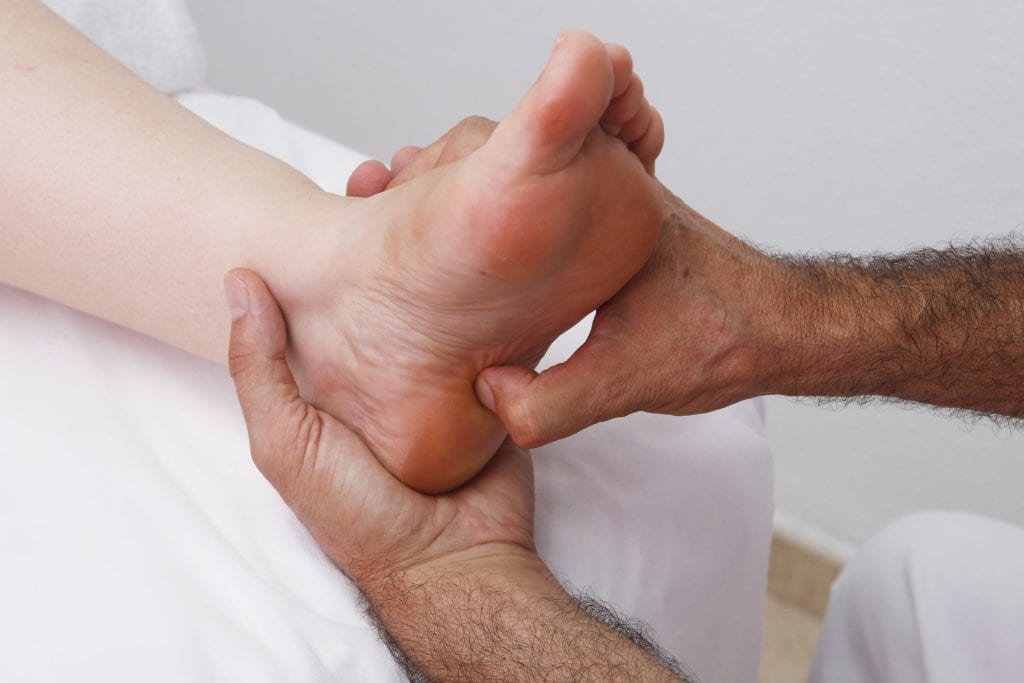 The Quick Guide to Heel Pain
We think of many things when you say you have Heel Pain so give us a little time to go over a number of things. At Power Podiatry we don't rush in where angels fear to tread because heel pain can be very complex. You could break up heel pain into common or rare causes but we think it is better to think of them as Local or Systemic (Body-wide) conditions. For your podiatrist to come up with a treatment plan for your heel pain we need to find the cause or causes. That is right your heel pain may be due to a few different things that causes you heel pain. Some causes respond to certain treatments and some don't so to avoid wasting money on expensive treatment make sure you understand what is causing your heel pain.
Why Do I have a Sore Heel
Heel Pain can be from a number of many causes and we will break them down into two main areas. A sore heel from a systemic (Body-wide) condition or from a Local condition. Heel pain from a local condition is more common but we shouldn't forget about the more rarer systemic conditions because it can save a lot of pain and suffering if we head done the right path sooner than later.
This is not a complete list of conditions that cause heel pain but we have to start somewhere.
Systemic ( Body-wide) Conditions that may cause heel pain
Inflammatory disease

Rheumatoid Arthritis
Psoriatic Arthritis
Gout

Osteoporosis
Ross River Virus
Other viruses
Local Conditions that may cause heel pain
Plantar fasciitis
Heel Spur
Intrinsic muscle overload
Calcaneal Apophysitis
Bursitis
Pump Bump (Haglund's deformity)
Achilles Tendonitis
Trapped Nerve (Baxter neuropathy)
Fracture
Stress fracture
Soft tissue bruising
Foreign body
So you can see that your podiatrist has a lot on their mind when you ask about your sore heel. Every condition requires a different approach and many require a team effort from other health professionals. Don't think heel pain is simple and it should not be taken lightly by you or your podiatrist.
Do I need orthotics?
Many people are prescribed orthotics for heel pain and it may not be the correct treatment. Recent research has shown that Plantar fasciitis, a common form of heel pain may not benefit from orthotic therapy as much as previously thought. They are still an effective treatment for some forms of heel pain but may be over-prescribed.
Orthotics may be beneficial for some causes of heel pain. Some causes of heel pain respond to cost effective orthotics such as customised pre-fab orthotics just as well as more expensive custom orthotics. For calcanea apophysitis a heel pain condition that occurs in children a customised pre-fab heel raise in their shoes along with other conservative treatment may all that is required. Orthotics are a useful tool when used for the right condition.
Orthotic design and How much you wear them: It is important
You will find some people love orthotics and some people don't but did they give them a fair go? Orthotics need to be designed for your particular condition and you need to wear them for the recommended amount. You wouldn't really listen to someone who said that they went for a walk and didn't loose any weight so exercise is no good for loosing weight.
You need the right design of orthotic for your condition and that doesn't have to be expensive. We use pre-made orthotics that we then customise for your foot and that brings the price down considerably.
You need to wear your orthotics for the recommended amount or it is a waste of time and money. If you can't or won't wear them then we have to come up with another treatment plan for you.
Is Shockwave therapy good for heel pain?
Shockwave therapy for heel pain has been used more commonly by podiatrists and physiotherapists over recent times at a significant cost. The literature supports its use in some heel pain conditions but we are still not convinced @ Power Podiatry of its wide spread heel pain benefit. We are concerned about the ease of over-prescription in clinics that seem to be applying it to all types of heel pain. We believe it could benefit some patients that have chronic (long-term) heel pain from local conditions where other treatment has failed to solve the problem. If the cost keeps coming down as it has over the last few years we may consider adding this treatment for the few that may benefit.
What treatment do you offer for Heel Pain?
Power Podiatry uses many manual therapy treatments for many of the common heel pain conditions such as:
Needling (Dry Needling and Western Medical Acupuncture)
Soft Tissue mobilisation
Spray & Stretch
Foot mobilisation
evidence-based exercise prescription
We work on the long term foot function and health of the lower limb to aid in your recovery. Giving you the tools and knowledge to manage your foot health now and in the future.
Yes we still prescribe orthotics for some foot pain conditions if the evidence supports their use. Often we test orthotic therapy with a cost effective customisable off the shelf version that will last a considerable time with patients often opting to replace these with a similar product when they wear rather than progressing to a more expensive custom orthotic.
For effective treatment of heel pain your podiatrist needs to first make a diagnosis of the cause of your heel pain. Then they need to educate you on this cause so that you could explain it to your best friend when they ask. Then present you with treatment options and advice.
Heel pain diagnosis (cause)
Education of condition
Treatment options
Treatment plan and cost
Or Call 07 4112 3211